Who doesn't love a cup of caffeine in the morning to wake up? I know I do, even though I should seriously cut back. But, I digress. Mind you, as much as caffeine helps to jump-start our brains, it dries up our skin when we drink it. However, it does the complete opposite when directly applied to our skin.
Your Skin Will Thank You
Warning: Reading further might prompt you to start rubbing coffee grounds all over yourself.
Antioxidants protect your body from inflammation by fighting free radicals, which are unstable molecules that can harm cellular structures.
According to the American Chemical Society, caffeine's use for its anti-oxidant properties is on the rise in the U.S. Even Bulletproof founder Dave Aspery said, "Antioxidants protect your body from inflammation by fighting free radicals, which are unstable molecules that can harm cellular structures." Caffeine is extremely rich in antioxidants, such as hydrocinnamic acids and polyphenols. Asprey says they are 'especially efficient at neutralizing free radicals and preventing oxidative stress.'
In plain English, free radicals are toxic byproducts of oxygen metabolism. Meanwhile, these free radicals are a total 'buzzkill' to living cells and tissues.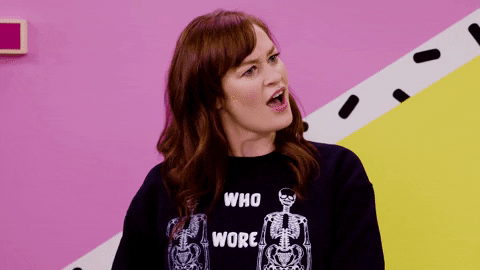 Other Caffeine Bennies For Your Skin
But the benefits of caffeine don't stop there. Caffeine helps reduce inflammation and it's super generous with boosting circulation. It basically constricts your blood vessels, putting under eye circles in a sleeper hold. It also helps with cellulite, premature aging, exfoliates dead skin, tightens pores, and brightens your skin.
Here are some of my favorite caffeine-infused beauty products you should invest in to wake up your skin!
Coffee Loves Your Body
1: Original Body Scrub by Frank Body is loaded with yummy goodness for your body – the coffee stimulates blood flow & promotes collagen production, hiding your cellulite. Almond oil hydrates your skin even after you wash it off. Vitamin E then helps with healing scars and Sea Salt exfoliates.
2: Shimmer Scrub by Frank Body is just as good with a hint of sparkle to add some magic to your day – coffee and sea salt slough away your winter skin's blues. For extra moisture, Grapeseed Oil and Vitamin E are added. And to keep you glowing all day long, you can thank the Glow Dust in it.
3: CARDAMOM+COFFEE BODY SCRUB by Fig + Yarrow firms, exfoliates and anti-oxidizes your skin. Coffee tightens and minimizes cellulite deposits. Cane sugar exfoliates. Cocoa, coconut, and shea butter moisturize, castor oil repairs, while cardamom uplifts with its aroma. And if that weren't enough, Vitamin C and manganese boost radiance.
Coffee On Your Face
4: Hello FAB Caffeine Matcha Wake Up Wipes by First Aid Beauty cleans away the grime while waking up your face with caffeine matcha.
5: Revitalizing Supreme + Global Anti-Agin Wake Up Balm by Estée Lauder brightens, promotes instant radiance, and helps with anti-aging – with plant stem cell extract and their exclusive RevitaKey™ Technology—with radiance-boosting optics, your skin will get that instant boost while improving skin's firmness, density, elasticity, AND dramatically reduce the look of lines and wrinkles.
6: Kenyan Coffee Face Polish by Nyakio was a true gift inside my BIRCHBOX monthly box – not only did it exfoliate my skin, but it also hydrated my thirsty face.
Your Eyes Want Some Coffee Too!
7: GinZing Refreshing Eye Cream to Brighten and Depuff by Origins does just that. Your eyes never felt so spoiled with caffeine Panax Ginseng, Magnolia Extract, and natural optic brighteners to make them look better.
8: Perk It Under-Eye Treatment Brightener by Julep brightens and more – the caffeine depuffs and wakes up your tired eyes. Turmeric Root Extract calms and soothes, while Rosehip Seed Oil reduces the appearance of fine lines and hyperpigmentation.
Coffee Kisses Your Hands and Feet
9: Caffeine Hit Coffee Scrub by NAILS INC is great for winter hands and feet – the caffeine scrubs dryness away while stimulating blood flow.
Now go slather on some of these products, while sipping some coffee! Let me know how it works out for you below.